Weekly report on COVID-19
"Forget the politics. Look at the data."
Dr. Anthony Fauci, June 24, 2020
This weekly report shows COVID-19 deaths and cases by week since March 2, 2020. The U.S. handling of COVID-19 is compared with other countries. The following charts show data from an assortment of countries notable for their different responses to the pandemic.
| | |
| --- | --- |
| BR | Brazil |
| DE | Germany |
| IT | Italy |
| NZ | New Zealand |
| SE | Sweden |
| UK | United Kingdom |
| US | United States |
Analysis
The World Health Organization (WHO) declared a Public Health Emergency of International Concern on January 30, 2020. Had the Trump administration not fired the U.S. Pandemic Response Team, a mitigation plan would have been put into place soon afterward, thus saving many lives.
The global health emergency was confirmed by the large number of cases and deaths in Italy in early March. See the Italy (IT) curves during Week 1 in the above charts.
Social distancing and quarantine in the U.S. wasn't fully in place until early April—Week 4 in the charts. How many lives could the Trump administration have saved if they put a mitigation plan in place three or four weeks earlier?
Germany started to have cases about one week earlier than the U.S. but put lockdown procedures in place more quickly. Many other countries did the same. They now have about one-percent of the number of deaths per capita as the U.S. This suggests that the vast majority of U.S. deaths have been caused by the Trump administration's inaction.
In the United States, the average time between an uptick in new cases and an increase in new deaths is about three weeks.
It's clear from the charts that the UK and Brazil are not handling COVID-19 well. However, the emphasis on Brazil in the press ignores the worse per capita problem in South America—Chile. See the charts for South America below.
In mid-July 2020, the Trump Administration instructed U.S. hospitals to stop reporting their COVID-19 cases to the CDC and to instead report them to a contractor. The intent seems to be to underreport new cases. It's working. Take a look at the New Cases charts for the U.S. and you'll see that the number of new cases has stopped climbing starting in week 19 and is sharply declining in following weeks. Yet the number of new deaths is declining only slightly.
North America
| | |
| --- | --- |
| CA | Canada |
| MX | Mexico |
| US | United States |
Nordic/Baltic Countries
There's interest in the data for the Nordic countries and other countries that surround the Baltic Sea, given that Sweden has taken the approach that they wouldn't implement mitigation efforts and let the population build herd immunity. The charts show that the price for building herd immunity in the absence of a vaccine is high. This is something for anti-vaxers to consider.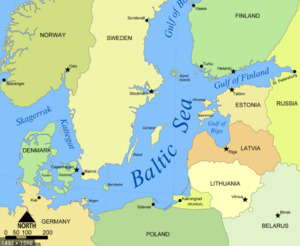 | | |
| --- | --- |
| DK | Denmark |
| EE | Estonia |
| FI | Finland |
| LV | Latvia |
| LT | Lithuania |
| NO | Norway |
| SE | Sweden |
South America
The emphasis being placed on Brazil's high number or cases and deaths, compared to other North American and European countries, hides what is going on in South America. Chile is leading South America—by a lot. Brazil's population (212 million) is more than ten times greater than Chile (19 million), so Chile's smaller number of death's and cases still puts it the highest in terms of per capita.
| | |
| --- | --- |
| AR | Argentina |
| BR | Brazil |
| CL | Chile |
| CO | Columbia |
| EC | Ecuador |
| PE | Peru |
| VE | Venezuela |
Europe non-Baltic
Belgium and Spain were the leaders in deaths and cases early on but have gone to virtully zero after mitigation. Portugal is slowly creeping upwards again.
| | |
| --- | --- |
| AT | Austria |
| BE | Belgium |
| DE | Germany |
| ES | Spain |
| FR | France |
| IT | Italy |
| NL | Netherland |
| PT | Portugal |
Data is from the World Health Organization. SQLite and Gnuplot were used to create these charts.
Sources
CNN: Dr. Gupta: I can't believe we're in the position we're in
Fauci to California: Good work so far, but state needs public buy-in for safe reopening
Snopes: Did Trump Administration Fire the US Pandemic Response Team? Yes, they did.
Americans calling for herd immunity should look at Sweden's coronavirus experiment to see why it won't work
WHO Coronavirus Disease (COVID-19) Dashboard
Sweden's Coronavirus Failure Started Long Before the Pandemic
Sweden's Covid Expert Says 'World Went Mad' With Lockdowns
The scenes on Bournemouth beach make Britain look like the jackass of the world
Wikipedia: COVID-19 pandemic in Chile
NPR: White House Strips CDC Of Data Collection Role For COVID-19 Hospitalizations
NPR: COVID-19 Hospital Data System That Bypasses CDC Plagued By Delays, Inaccuracies
Robert F. Kennedy's Grandson Was the Whistleblower for Jared Kushner's COVID-19 Taskforce
— END —