Barton Stadium
by Ed Sawicki - January 25, 2023
On October 23, 1937, the New York Times ran a story about actor James Barton purchasing the eight-acre plot known as Recreation Park adjacent to Jericho Turnpike in New Hyde Park, New York. They said, "The purchaser plans to improve the property with an indoor and outdoor athletic arena with facilities for football, baseball, miniature automobile racing, boxing, wrestling and ice hockey, as well as with a cafe and dining room, where floor shows will be given."
An outdoor stadium, called Barton Stadium, was built on the land. My uncle, William Gozelski, played professional baseball there in the 1940s. He later married Johanna "Jane" Strauss.
Sometime in the 1950s, Barton Stadium and its land were sold. A manufacturing plant of approximately 96,000 sq. ft. was built on the site for Castro Convertibles. The company made and sold sofas that converted into a bed. Their commercials showed a little girl opening the sofa with ease. That little girl was the daughter of the company founders, Bernard and Teresa Castro.
My uncle, Chester Lubowiecki, worked at the plant as an upholsterer along with about 50 other employees. Chester also spent quite a bit of time in Bernard Castro's home and boat doing upholstery work. Another of my uncles, Leon Lubowiecki, spent lots of his time at the New Hyde Park Fire Department, which was 720 feet away.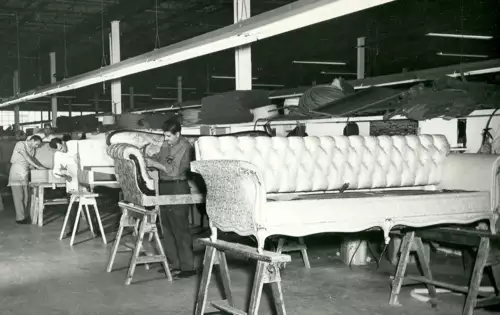 Although Castro's national advertising campaign was extensive, some people I spoke to at the time didn't know that a Castro Convertible was a sofa—they thought it was a car (built in Cuba?).
Coincidentally, my first car was a 1959 Ford Fairlane hardtop convertible. With the flip of a dashboard switch, the hardtop roof would detach from the top of the windshield, the trunk lid would open (it was hinged at the back of the car), the roof would slide into the trunk, then the trunk lid would close. I had little trouble convincing some people that it was a Castro Convertible.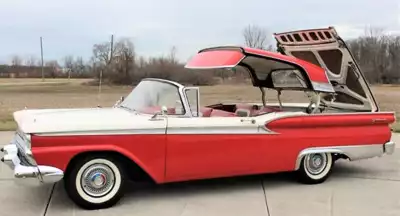 In 1993, the company was sold to Krause's Sofa Factory of Brea, California. The land and building in New Hyde Park was sold. Chester started his own upholstery company with a friend and, I think, former employee of Castro.
The former Castro Convertibles factory has had numerous owners since then, but today it is a storage facility.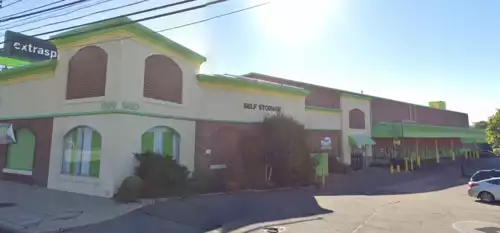 Sources