The Yes Men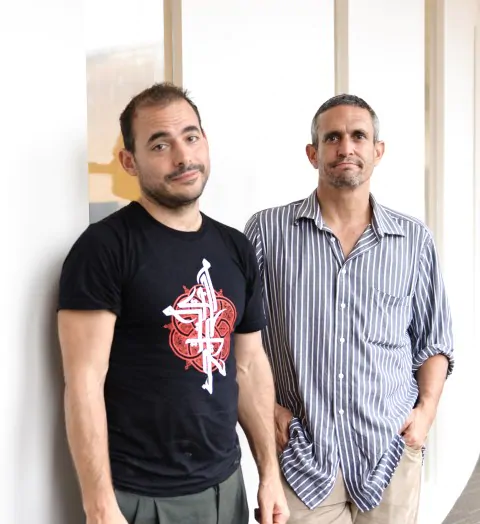 Video snippets
Fake and progresive future New York Times edition
'Hank Hardy Unruh' from the WTO discusses profiting from slavery and management leisure suit.
'Granwyth Hulatberi' of the WTO debates Barry Coates from World Development
Michael Moore talks about the scam of moving jobs to Mexico.
Presentation at SUNY Plattsburg from WTO discusses recycling food at McDonalds to third world countries.
Full Videos
August 2015, 1 hour, 22 minutes. Includes Michael Moore
October 2013, These hoaxes relate to the Union Carbide Bhopal disasterm, using humans as fuel, climate change, Halburton, Katrina, HUD, Ray Nagin. Goto 1:18:45 for the segment on the future (fake) New York Times with progressive stories.
September 2014,
June 2015, 5 minutes - Hoax about climate change
July 2015, 11 minutes - Hoax about the beef industry - how to save water by not showering and bathing together. The Skip Showers For Beef hoax website is still functional.
July 2016
February 2018, Here's the hoax website: Share The Safety
— END —