Goodbye, Columbus?
by Ed Sawicki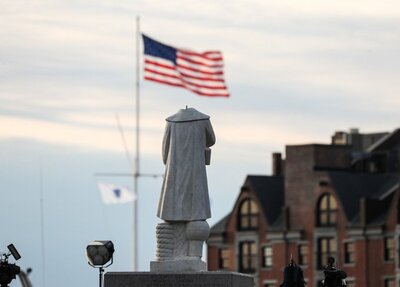 On June 11, 2020, New York Governor Andrew Cuomo said that New York City's statue of Christopher Columbus should not be removed because of its importance to the Italian American community. "I understand the feelings about Christopher Columbus and some of his acts, which nobody would support," said Cuomo, "but the statue has come to represent and signify appreciation for the Italian American contribution to New York. For that reason, I support it."
Listen to the audio from WNYC for why many Italian Americans want the Columbus statue to stay in spite of him being a slave trader and murderer:
Is it reasonable to expect that American Southerners give up their statues of Confederate heros but allow statues of Columbus to remain?
Inscriptions
These words are inscribed on the statue of Columbus at Columbus Circle, New York:
TO
CHRISTOPHER COLUMBUS
THE, ITALIANS RESIDENT IN AMERICA,
SCOFFED AT BEFORE,
DURING THE VOYAGE, MENACED,
AFTER IT, CHAINED,
AS GENEROUS AS OPPRESSED,
TO THE WORLD HE GAVE A WORLD.


JOY AND GLORY
NEVER UTTERED A MORE THRILLING CALL
THAT THAT WHICH RESOUNDED
FROM THE CONQUERED OCEAN
IN SIGHT OF THE FIRST AMERICAN ISLAND
LAND! LAND!
ON THE XII OF OCTOBER MDCCCXCII
THE FOURTH CENTENARY
OF THE DISCOVERY OF AMERICA
IN IMPERISHABLE REMEMBRANCE.

You're not going to read all this from a moving car traveling around the Circle. So, you're going to walk to the statue.
If this statue is the way Americans learn about Columbus, that history lesson is a bit thin—and biased. Here's a better idea: learn about Christopher Columbus online. It doesn't require you to travel to Columbus Circle, New York. Clearly, the notion that removing statues removes a piece of our history is a very weak argument.
Famous Italians
Italian Americans have a lot of famous people of their heritage to be proud of, including Dr. Anthony Fauci. The table shows a representative list of famous Italians with their birthdates should we want to declare these dates to be holidays or days of recognition and appreciation.
| Birthday | Name | Occupation |
| --- | --- | --- |
| Jan 20, 1920 | Federico Fellini | Film director |
| Feb 15, 1564 | Galileo Galilei | Astronomer |
| Feb 18, 1745 | Alessandro Volta | Scientist |
| Mar 4, 1678 | Antonio Vivaldi | Composer |
| Mar 6, 1475 | Michelangelo | Painter |
| Apr 7, 1939 | Francis Ford Coppola | Film director |
| Apr 13, 1808 | Antonio Meucci | Inventor |
| Apr 15, 1938 | Claudia Cardinale | Actress |
| Apr 15, 1452 | Leonardo da Vinci | Invention, science, music, math, etc. |
| Apr 22, 1909 | Rita Levi-Montalcini | Scientist |
| Apr 22, 1807 | Luigi Palmieri | Physicist |
| Apr 25, 1874 | Guglielmo Marconi | Inventor |
| May 4, 1265 | Dante Alighieri | Author |
| May 3, 1469 | Niccolò Machiavelli | Diplomat, writer |
| Jun 16, 1313 | Giovanni Boccaccio | Writer |
| Jun 18, 1952 | Isabella Rossellini | Actress |
| Jul 4, 1927 | Gina Lollobrigida | Actress, sculptor |
| Aug 5, 1906 | Ettore Majorana | Physicist |
| Aug 17, 1943 | Robert De Niro | Actor, producer, director |
| Aug 18, 1912 | Elsa Morante | Childrens book author |
| Aug 31, 1870 | Maria Montessori | Physician, educator |
| Sep 9, 1737 | Luigi Galvani | Physician |
| Sep 20, 1934 | Sophia Loren | Actress |
| Sep 25, 1773 | Agostino Bassi | Entomologist |
| Sep 28, 1924 | Marcello Mastroianni | Actor |
| Sep 30, 1964 | Monica Bellucci | Actress, model |
| Oct 10, 1813 | Giuseppe Verdi | Composer |
| Oct 12, 1935 | Luciano Pavarotti | Opera singer |
| Oct 15, 1608 | Evangelista Torricelli | Physicist, mathematician |
| Dec 6, 1586 | Niccolò Zucchi | Astronomer |
| Dec 22, 1858 | Giacomo Puccini | Composer |
| Dec 24, 1940 | Anthony Fauci | Physician and Immunologist |
Other articles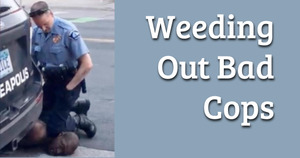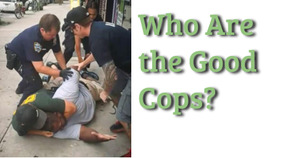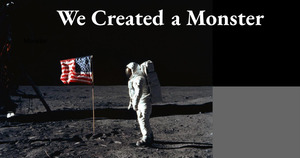 Sources
— END —